Explore our recent stories to see what drives us
24 June 2021
Winning awards for our commitment to quality

During a solemnly virtual event in May, Grünenthal received the "Masters of Excellence Quality Champion" award from its supplier, MasterControl. This prestigious prize recognises our dedicated efforts to boost quality and digitalisation worldwide.
MasterControl provides software solutions that help companies in the life sciences and other regulated industries to bring life-changing products to more people, more quickly. At Grünenthal, we have been using a digital system from MasterControl to strengthen our global approach to quality since 2020 when we started to elevate our Quality Management System to the next level in a project called: QMS Next Generation. Our Quality Assurance (QA) team coordinated the implementation of this software and its processes– and they clearly gave a good impression. In May, Grünenthal received the Master of Excellence Quality Champion award for 2021 from MasterControl. This is one of four prizes that the company presents to outstanding customers each year. Grünenthal was selected as the winner because of the positive impact that our Quality Assurance team makes by joining forces to drive quality and embrace digital technologies.
The introduction of our new digital Quality Management System has simplified and accelerated our quality management approach by consolidating core processes into one central, standardised platform. It is easy to use and supports our constant efforts to increase transparency, enhance visibility and boost efficiency. Our QMS Next Generation is now available for all Grünenthal employees at every site, in every function – and can be accessed from anywhere, at any time, on any connected device. This flexibility gives our employees more time to collaborate on other tasks, while also helping to increase data integrity and remove potential for errors across our sites around the world.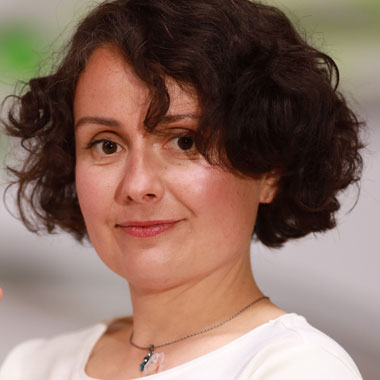 "Our Quality Assurance team is delighted to win this award in recognition of our passion for outstanding quality."
We rely on a strong, harmonised QMS to ensure high quality at every stage in our global value chain. That is why we constantly strive to strengthen our quality culture and promote digitalisation. This award from MasterControl is a fantastic moment of recognition for the passion and dedication that our people show every day. Quality is one of the basic pillars of our Grünenthal strategy and a core element of our
Code of Conduct
, and this culture of quality is also the foundation for our commitment to conducting responsible business. We place this important focus on quality because it is a key factor in earning and maintaining trust in our products among patients, partners and regulatory authorities. This award is a great indication of what we have achieved so far, and a powerful source of motivation for the next steps on our continuous improvement journey.