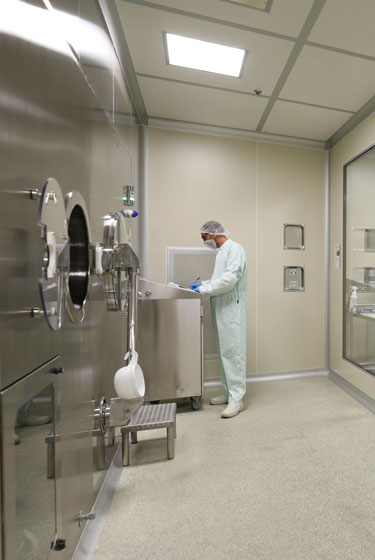 Bulk production
Impressions of our plant in Italy.
The Italian production site Formenti S.p.A. in Origgio near Milan with 50,000 m2 focuses on the production of solid pharmaceutical forms for oral administration, small volume liquids as well as biopharma packaging and pharmaceutical development and lab services.
It offers a broad range of bulk production such as granules, pellets, tablets, oral dissolvable tablets, capsules and liquids. In doing so we are using cutting-edge technologies such as cryo-milling or special spectroscopy.
For biopharma companies we provide assembly services and packaging of sensitive biopharmaceuticals requiring light and temperature controlled handling. The infrastructure was recently upgraded to 1,600 cold storage pallet places.
A highly skilled pharmaceutical development team undertakes pre-formulation studies, formulation development, analytical developments, validation activities, stability studies and supply for clinical studies.
The production facility is certified by various authorities such as EU inspectorates, ANVISA, Japanese, Russian, Korean, Turkish, Saudi-Arabian (SFDA) and other authorities.
Full service in Italy
Impressions from our site near Milan.
Farmaceutici Formenti S.p.A.
Via Di Vittorio 2
21040 Origgio
Italy
Phone +39 (02) 969 581
Interested in working with us?
Our colleagues at Origgio in Italy are constantly implementing new projects and solutions in one of the fastest-growing plants in our production network. A great place to work where a dedicated team drives our high-tech capabilities with an international mindset and great passion.
Take your chance and join us